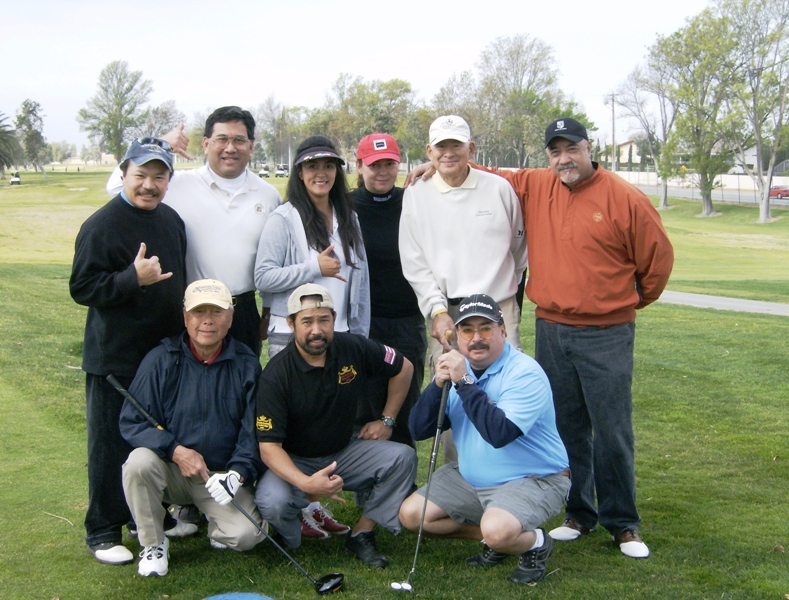 2008-2009 HGoOC Officers
President
Gary Rauschenburg
Vice-President
Butch Young
Secretary
Geraldine Trilles
Treasurer
Eva Rojas
Tournament Chairman
Ray Komine

Handicap Chairman
Steve Asaki
Starter
Johnny Guarnes
Side-Action Chairman
David Rojas
Sergeant-at-Arms
Ven David
Historian
Bobby Pai-Ritchie
November 2007

Since our club has gotten larger, I think it's important for the board to recognize that and emphasize their role as important to grow and sustain our club. Likewise, a short note to the membership at large reminding them while HGOOC is a fun golf club, our membership has grown and the members are as responsible for growing and sustaining the club. How does a member do that?
1) Support Tournament events--play the tournaments, keep integrity in their game, show up early, get to know the membership by playing with people you don't know, volunteer to work the events if possible, etc;
2) Bring in members that you know will be responsible members and represent our club well;
3) Participate in the club elections (it's their club and their voices should be heard);
4) Be a member in good standing (pay your annual dues before the due dates, honor the bylaws and rules of the club, if there is an issue...work with the board to resolve them);
5) Represent this club with pride, "ohana & aloha" spirit reflecting Hawaii's culture. This is a "Hawaii golf club" after all....That's what this club is about....not just a free tee time.
Across the Pacific channel from Maui,
Cindy Catugal